Functions Overview
Functions are a collection of tools enabling creating of custom logic, performing data conversions, and handling data transfers as fast as possible.
Creating a function
You can create a new function by simply navigating to the device details page and clicking on the Functions tab, then, clicking on the Create function button.
Navigate to the device page
Select a device that you want to create a function for that and navigate to the detail page. Click on the Functions tab, then, click on the Create function button

Choose a function type
Click on the Get started button and follow the required steps to configure the function.
Configure and save
Each function type comes with its own unique set of requirements and configuration options. To learn more and get specific instructions, visit the dedicated page for each function.
Function configuration
If you wish to modify an existing function, simply select it and navigate to its detail page.
By default, the Configuration tab will be selected, displaying your previously saved settings. Depending on the type of function, you can make changes and save updated options at your convenience.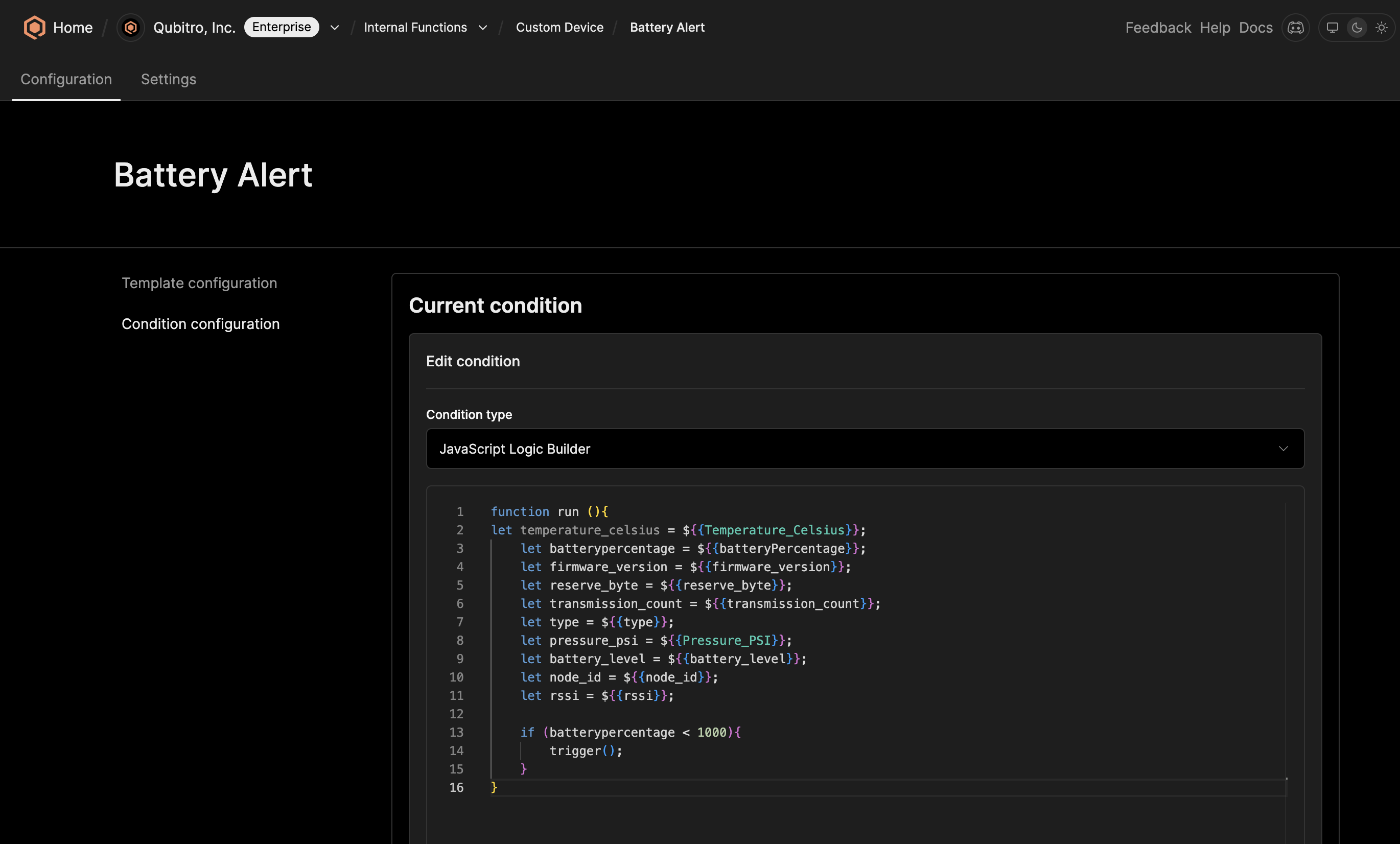 Function settings
You can modify basic function information such as name and description through the function settings page. Simply select a function from the list, then, select the Settings tab: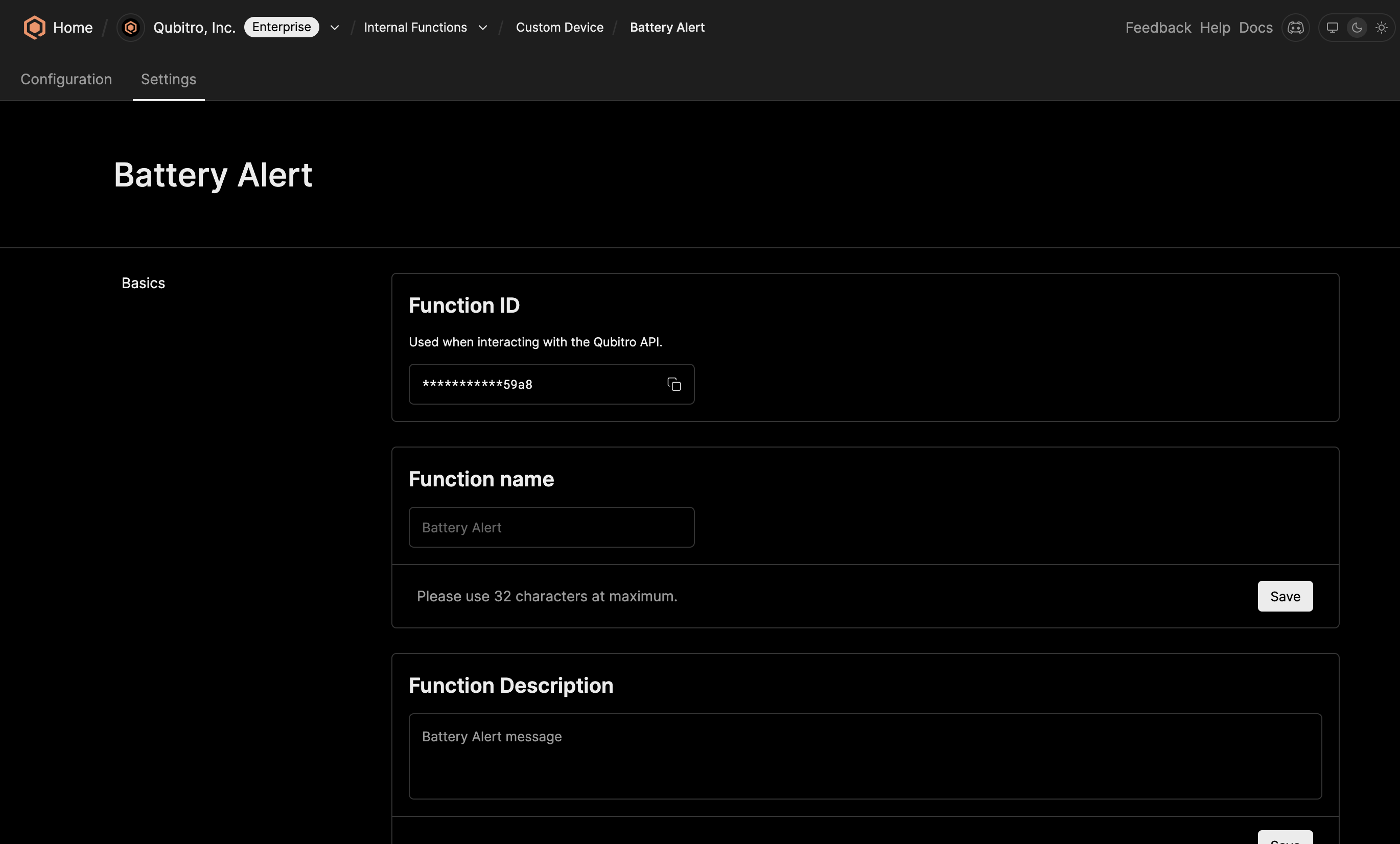 Deleting a function
You can delete a function by clicking the Delete button at the bottom of the Basics section under the Settings tab.
Be aware that deleting functions results in the removal of all associated resources. This includes the configuration of the function.
Deleting a function won't impact any credentials that may be associated with it.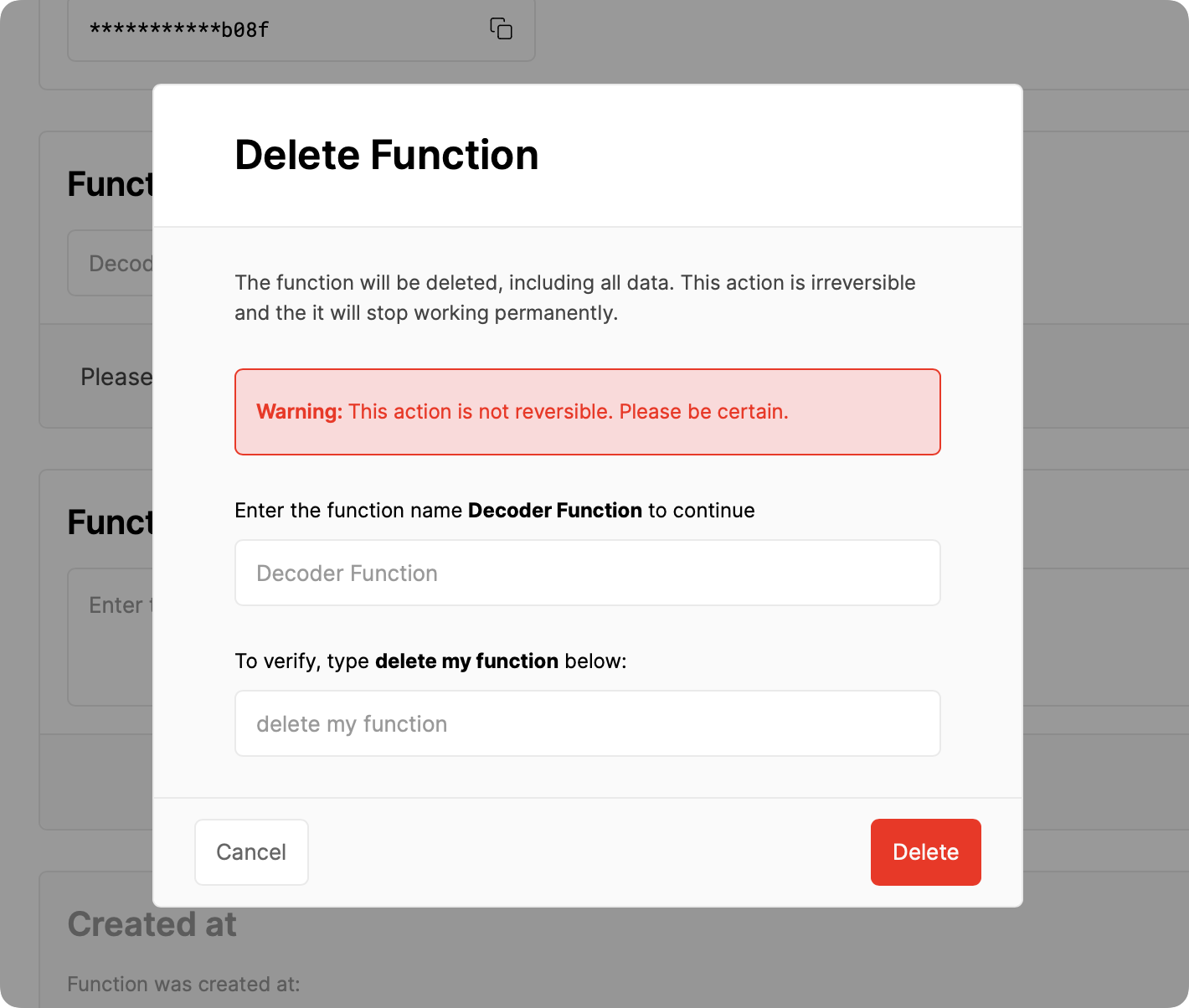 ---
Ready to accelerate
>>> INNOVATION

at your organization?

We'd love to talk about how we can work together.