API Keys Overview
The API key allows you to build custom applications and take complete control of your account. API Keys are used with Qubitro REST APIs and SDKs.
Creating an API Key
You can create a new API key by simply navigating to the credentials page
Navigate to the API Keys page
Click the Credentials tab on the home page, then, click on the API Keys on the left.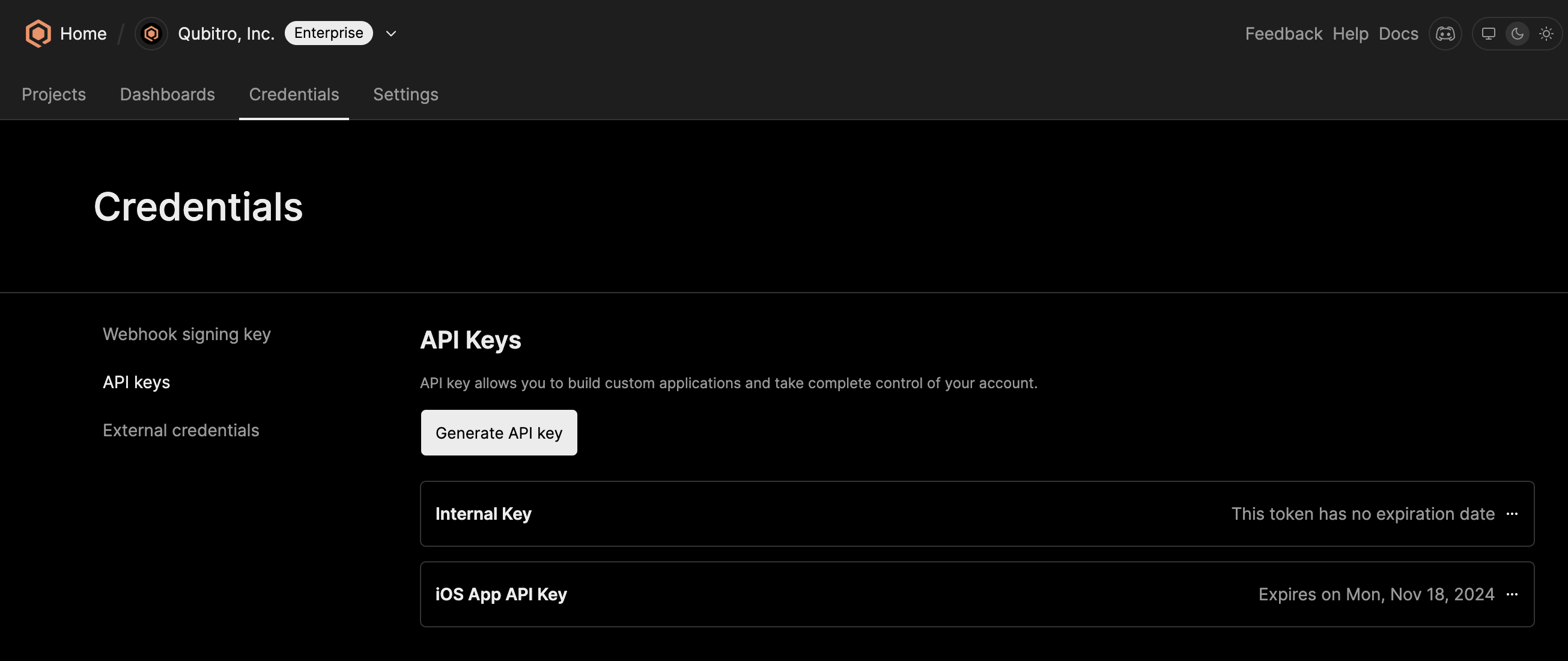 Generate new API Key
Click the Generate API key button, choose expiration data and provide a unique name, then, click on the Generate new API Key button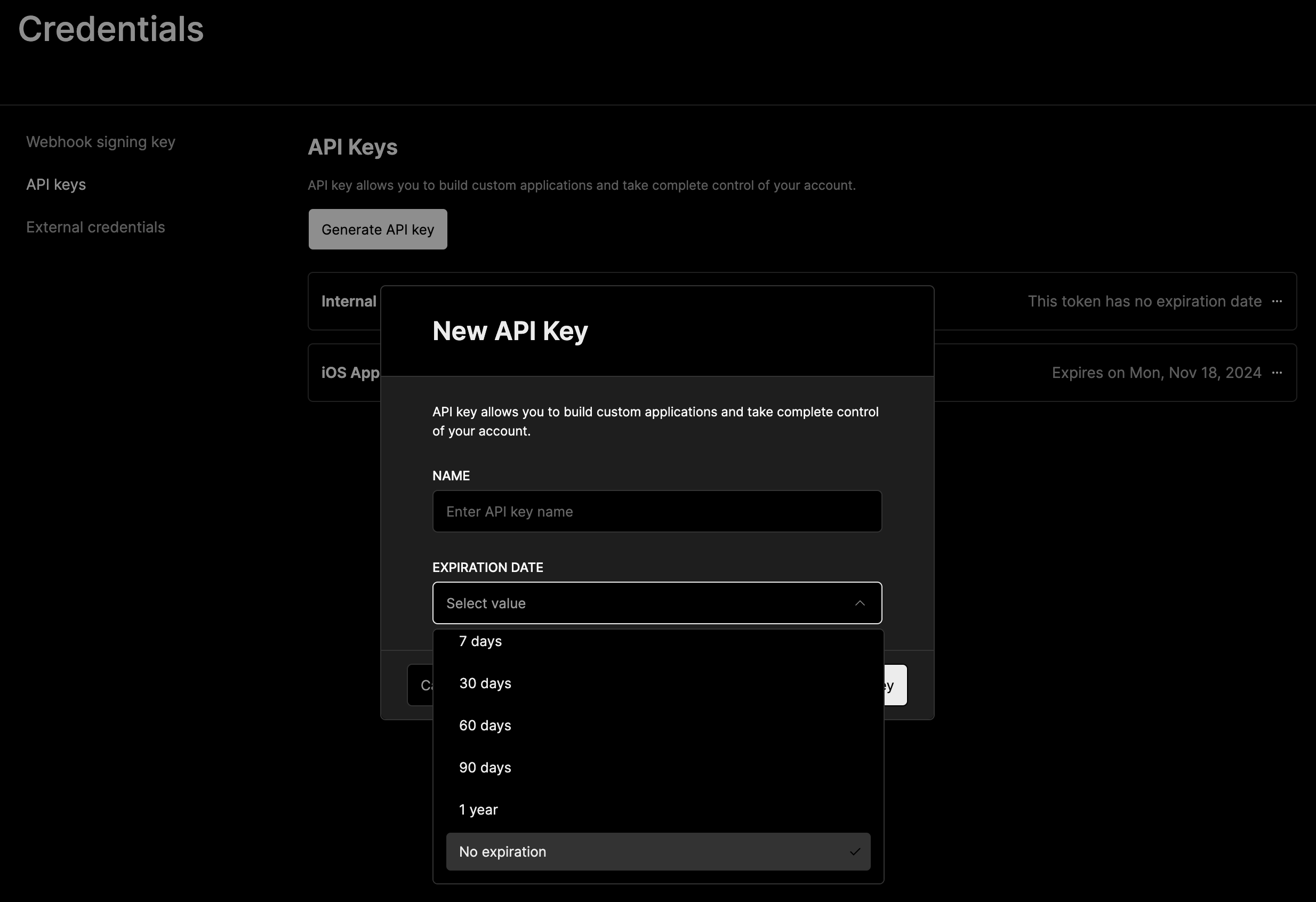 Copy and save the API Key
For security purposes, the newly generated API key will be displayed only once. Ensure that you save it in a secure environment.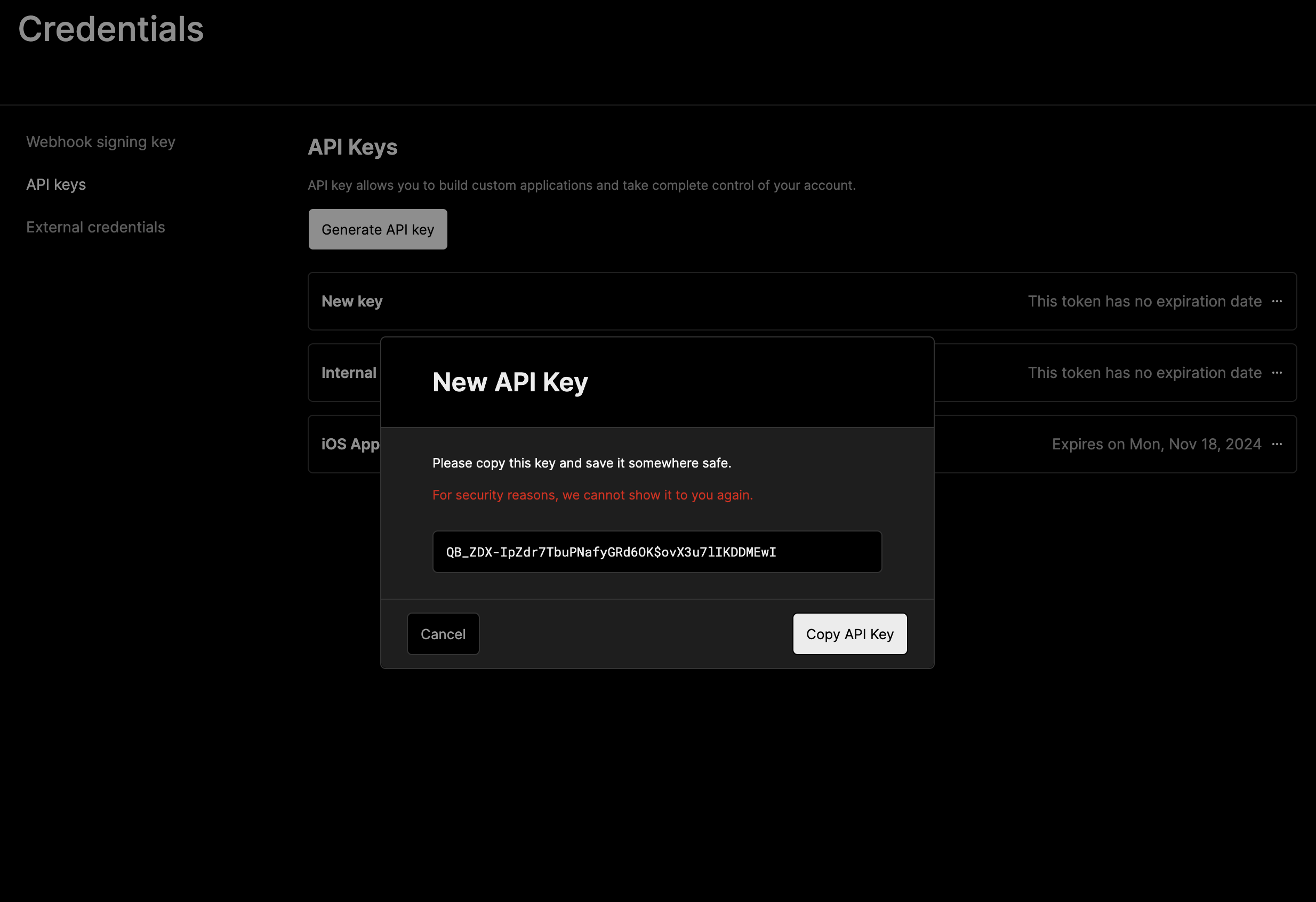 Deleting an API Key
You can delete an API key by clicking the three dots on the right of each API key listed on the API Keys page.

---
Ready to accelerate
>>> INNOVATION

at your organization?

We'd love to talk about how we can work together.